Your very own love-nest
in a romantic setting of the Arctic nature
Romance in Lapland has a unique sparkle in it that can not be found anywhere else.
Celebrate your love on a romantic getaway in Lapland and enjoy relaxing nest-like cosiness with the serene panoramic view to the northern sky.
Are you about to pop the question, celebrate your love on an anniversary or is it your first, tickling getaway together?
Our team is here to fulfill your hopes and wishes for an unforgettable arctic adventure.
Contact us
info@arctictreehousehotel.com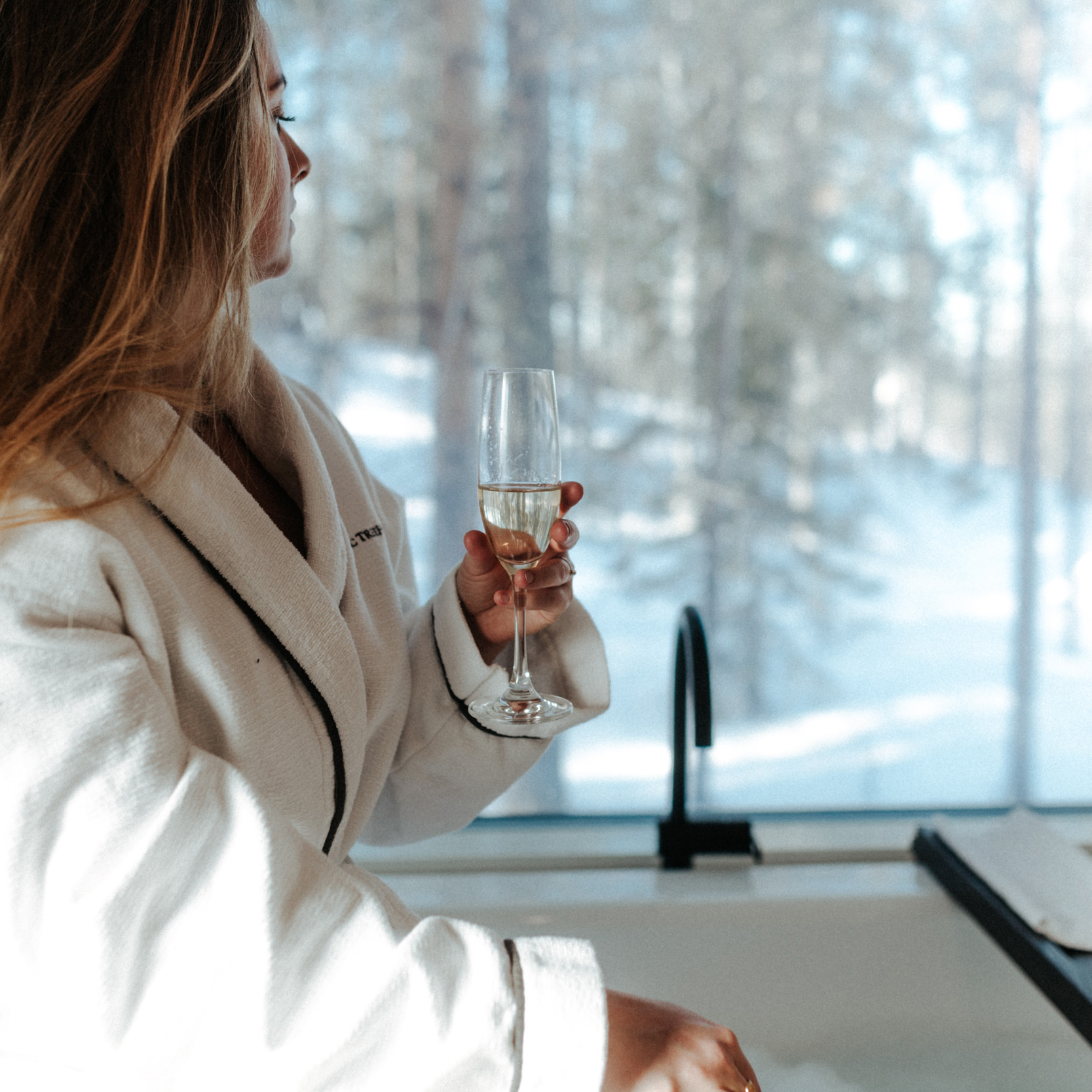 @ threemonkeyspictures.com
Highlight your stay
Surprise your loved one with beautiful bouguets, roses, local artisan chocolates, authentic wool socks or with bottle of sparkly delivered to your suite. Ask more information info@arctictreehousehotel.com. We are delighted to help you.